School Events 2021/2022
Prefab Replacement Project - Dec 2021
After many years of waiting, work finally got under way in January 2021 to build two new classrooms to replace the prefabs which are badly outdated. Here are a few of the latest photos taken on Nov 30th as the boys were settling into their new rooms for the first time. The yard itself is being curently prepared for resurfacing and will hopefully be finished before Christmas.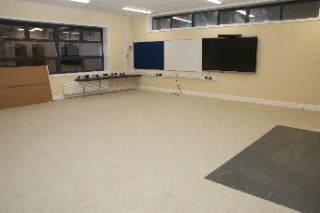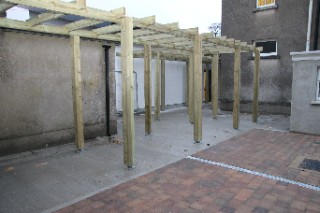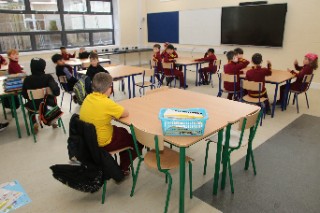 Here is a photo of the Prefabs being knocked on Dec 15th 2021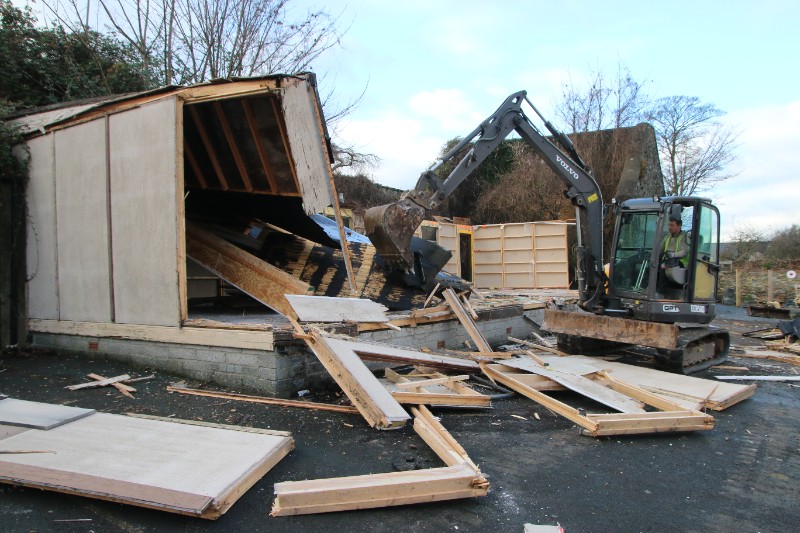 Ms O Shea Retires - Oct 1st 2021
After a 40 year distinguished career, Ms O Shea called time today on her teaching career in St Declans. Depite the COVID19 restrictions, we were able to give her a send off from the boys that she deserved. We gathered outdoors in the Junior Yard as Mr Grant tested her tennis skills in a farewell exhibition contest. The BOM, staff, parents and pupils all wish Brigid long life, health and happiness in her retirement.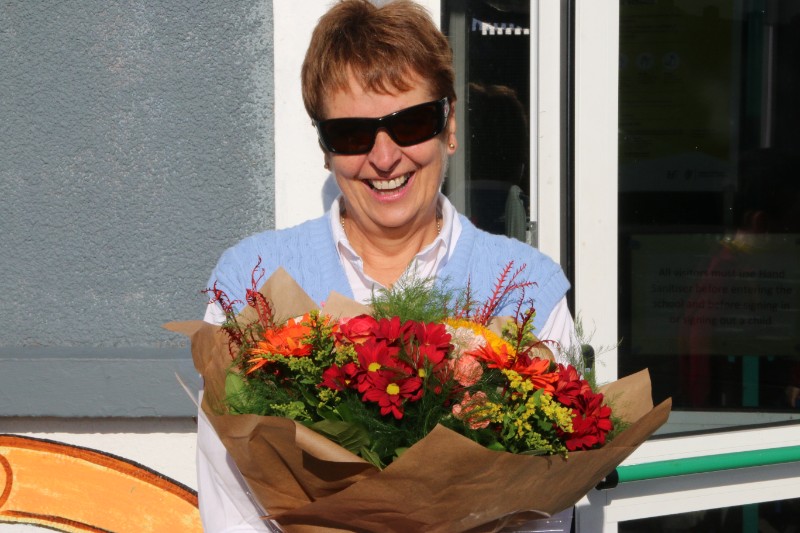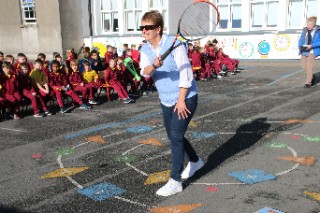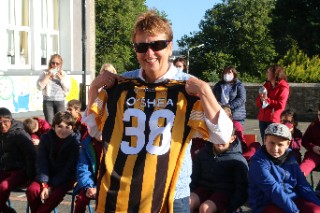 Halloween Raffle - Oct 21st 2021
Once again this year our annual Halloween Raffle had to be presented on Teams for all classrooms. Rather than picking the prize winners in front of the whole school in the Hall, Mr Doran, with the help of Pat and Sharon, went live on "St Declans TV" to announce the winners of all the various prizes, especially the bike. There was no shortage of excitement and noise especially from Mr Morgan's Classroom when the winner was announced! Many thanks to everyone for supporting this important fundraiser again this year.